Morpheus Theatre's Continuing Covid Season!
We would like to offer a huge thank you to everyone who has supported our efforts to provide a place for our community to gather and connect.  We acknowledge that it has been a difficult year for many, including our patrons, supporters and volunteers, and we are honoured that our community continues to come together to support our Covid-Efforts, whether it's a virtual production, online play reading or zoom workshops.  From the bottom of our hearts we thank you.
---
UPCOMING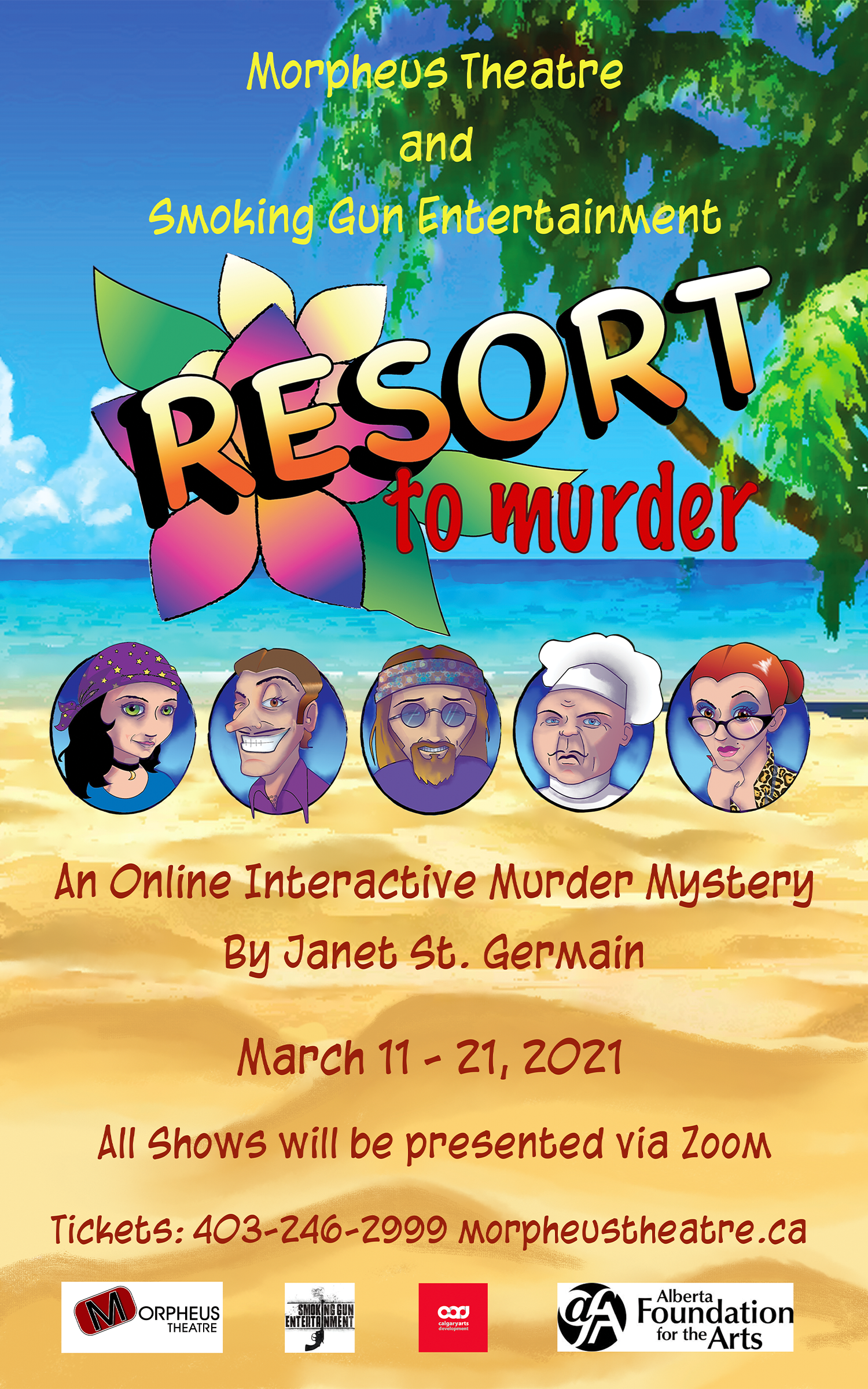 EVENTS!
February 24 – 2020 Tax Filing Tips for Performers with Ray Mordan
A comprehensive review of the issues regarding tax prep and filing including dealing with COVID-19 funding. We will discuss income and how to accurately record CERB and other payments you may have received in 2020. Expenses and available write offs will also be covered in detail. 
February 28 – Play Reading Group – If you are interested in being a part of this purely recreational group, please join our Facebook group here: https://www.facebook.com/ groups/2722495811410561
March 11 – 21 – Resort to Murder – You have been invited to attend an exclusive online promotional event for Awakenings Spa. In celebration of the spa's tenth anniversary, the owners are offering amazing deals to get customers to return after a year devastated by Covid-19 restrictions.
Each performance will be 100% live and interactive (from the comfort of your home). Ask questions, have some fun, and see if you can correctly determine the killer and motive. Buy tickets HERE.
---
TICKET INFO – For Resort to Murder, we request one ticket per patron viewing the performance.  PWYC discounts available online or by calling the box office at 403-246-2999.
SEASON TICKETS – For this season, we will not be selling subscriptions or flex passes. You will receive a second email with the Season Subscriber promotional code.
WORKSHOPS – We're cranking out the workshops! Stay tuned for a variety of online workshops! Information HERE
STUDIO RENTAL – Morpheus Theatre Rehearsal Centre is located in a Community Centre and as long as community centres are closed, we are not accepting rentals. The earliest date we may be opened appears to be March 8th.