HAVE YOU HEARD? A NEW SEASON IS HERE!
We would like to welcome Ana Mulino as our newest G&S Junior Theatre School Instructor!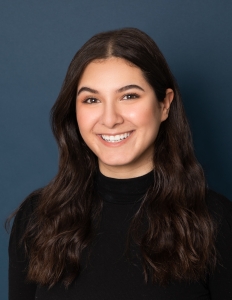 Ana Mulino (she/her) is a Venezuelan-Canadian theatre artist based in Calgary, Alberta. After having graduated from the University of Alberta in 2021 with a BA in both Drama and East Asian Studies, she has been teaching drama alongside Trickster Theatre, Quest Theatre, and is excited to be teaching alongside Morpheus Theatre as well. Her artistic ventures may vary from acting, improvisation, dramaturgy and directing. Ana is passionate about discovery and working with grandiose ideas to make theatre fun and exciting for everyone involved!
Books Between Friends Update!
While Morpheus Theatre does not have another book sale scheduled, we will be conducting a book drive for the entire 2022-2023 Season.  Simply bring your gently used books to the Pumphouse Theatre when you come to any of our shows this season and deposit them into the box. (No encyclopedias, magazines, readers' digest, cookbooks, library discards or DVDs/CDs/VHS.  Non smoking homes only please).
UPCOMING EVENTS!
---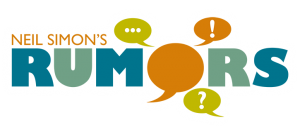 Sept 26 – Nov 7 – Tap Classes with Mikee Ames with Untold Stories Theatre.  More information HERE
Oct 4, 6, 8 – Auditions for Rodgers & Hammerstein's CINDERELLA – Co-Production with Untold Stories Theatre.  Sign up HERE
OCTOBER 7 – 15 – NEIL SIMON'S RUMORS
At a large, tastefully appointed Sneden's Landing townhouse, the Deputy Mayor of New York has just shot himself. Though only a flesh wound, four couples are about to experience a severe attack of Farce. Gathering for their tenth wedding anniversary, the host lies bleeding in the other room, and his wife is nowhere in sight. His lawyer, Ken, and wife, Chris, must get "the story" straight before the other guests arrive. As the confusions and miscommunications mount, the evening spins off into classic farcical hilarity. Buy tickets HERE
Oct 15 – G&S JR Theatre School Begins!
Oct 17, 20, 22– AUDITIONS for CALENDAR GIRLS – sign up coming Sept 26!
Nov 21, 23, 26 – AUDITIONS for THE YEOMEN OF THE GUARD – sign up coming soon!
Dec 9 – 17 – TREASURE ISLAND – Ben Crocker's Family Friendly Holiday Pantomime!
---
SEASON TICKETS are still on sale.  Information on our shows & packages HERE
SPACE RENTAL – Morpheus is proud to offer a variety of arts spaces at reasonable rates.  More information HERE!
WORKSHOPS – More workshops are coming.  Stay tuned!