Bees are buzzing, snow is melting, flowers are coming up, and all the theatre companies are busy announcing their upcoming Seasons!  If you saw a great performance at our recent presentation of Skin Flick (or any of our shows this season), we encourage you to nominate a performer, director or designer to recognize their work. Click HERE to honour our volunteers.
ANNOUNCING OUR 23rd SEASON OF SHOWS WORTH SEEING!
We will be announcing our 23rd Season on April 28th – opening night of Iolanthe! Join us for the excitement of a new show opening and a new season!  Season tickets packages will be available for purchase at the theatre, and our Early Bird discount is available until June 30th!  Don't miss out! 
*If you don't recognize the Tzing Boom! Reference from the title, check out Iolanthe for an epic Male Chorus Number that no one can resist singing along with!
---
UPCOMING EVENTS!
April 22 –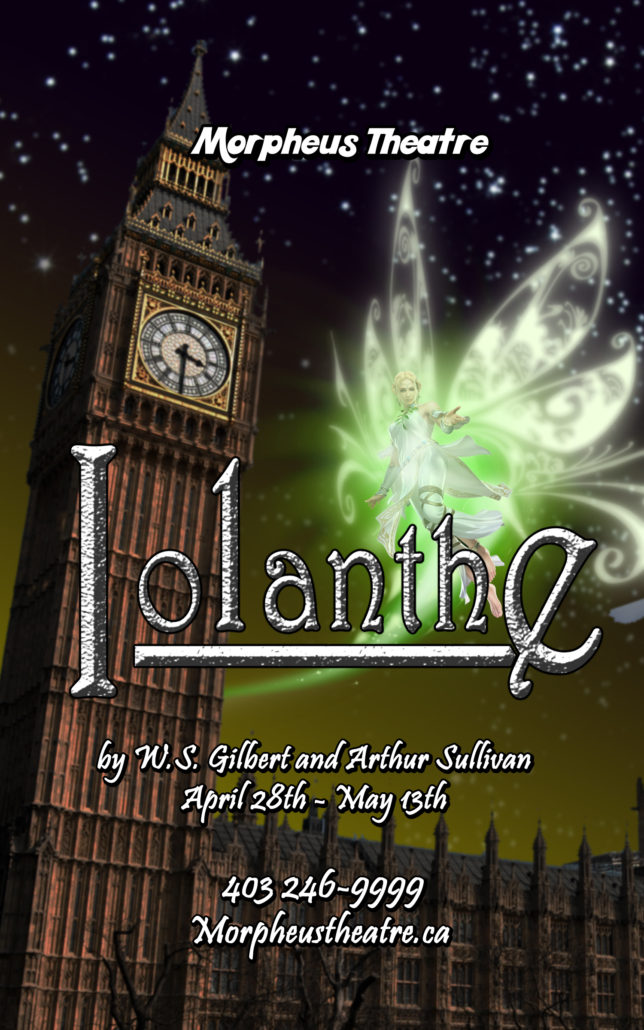 Dance for Theatre Crash Course – With Danielle Desmarais.  Danielle brings a background of Theatre and Dance for maximum insight into effective and appropriate expression.
April 28 – May 13 – IOLANTHE – (Pronounced eye-oh-Lanth-ee) Fairies & Parliament?  An unlikely combination that results in much hilarity, song and dance! Buy tickets HERE!
May 6 & 7 – Clown Intensive Weekend – With Alice Nelson.  MUCH More than just red noses!  Discover the bare humanity & truthfulness of clown.
May 8 & 9 – G&S JR's present: IOLANTHE – The G&S JR Theatre School present their year end production of Iolanthe at the Pumphouse Theatre. Buy tickets HERE!  FOH Spots still available HERE.
June 3 – A Methodology toward Artistic Unity for Actors & Directors – With Richard Michelle-Pentlebury.  Learn strategies of how to work more effectively with your team!
June 14 – 24 – HARVEY: Reunion – Follow our Cast Announcements on Facebook! Discounts still available for Season Ticket Holders – call 403-246-2999 or email the office!
June 25 – Annual Appreciation BBQ – More info coming soon!  
August 17 & 18 – CASINO FUNDRAISER- email the office for more details!
---
WORKSHOPS – A full season of awesome workshops is continuing!  Check our WORKSHOP PAGE frequently for updates!
https://www.morpheustheatre.ca/morph_wp/wp-content/uploads/2013/09/MorpheusTheatre_logo.png
116
340
Ginette
https://www.morpheustheatre.ca/morph_wp/wp-content/uploads/2013/09/MorpheusTheatre_logo.png
Ginette
2017-04-06 17:24:24
2017-04-06 17:25:42
Spring is Here! Tan-tan-ta-ra! Tzing Boom!*