Welcome to Morpheus Theatre's 25th Anniversary "Silver Season"…Part 2: 2020!
It's a New Year, and a New Decade! As we are about to launch into the craziness of another new year, we would like to thank all of you – patrons, volunteers, and supporters – for engaging with us in our shared passion of creating Shows Worth Seeing.  We know your time is valuable, and we thank you for sharing it with us.
HAVE YOU HEARD?
Morpheus Theatre is seeking experienced and passionate DIRECTORS for our 2020/2021 season!  Details HERE
Applicants are asked to submit a letter of interest and a resume with related theatre experience/background to info@morpheustheatre.ca. Applicants do not need to submit for a specific show.
---
We also invite the community to make proposals for SHOWS to be produced during our 2019/2020 season.
We are looking for WELL-KNOWN SHOWS with HIGH AUDIENCE POTENTIAL that fall within our four show categories.  Ideally, the shows will appeal to a wide family audience (primarily 12 and up, although under 18 is not the target audience).
Please email letters of interest by January 31, 2019 to Sean Anderson, Artistic Director, Morpheus Theatre at info@morpheustheatre.ca
UPCOMING EVENTS!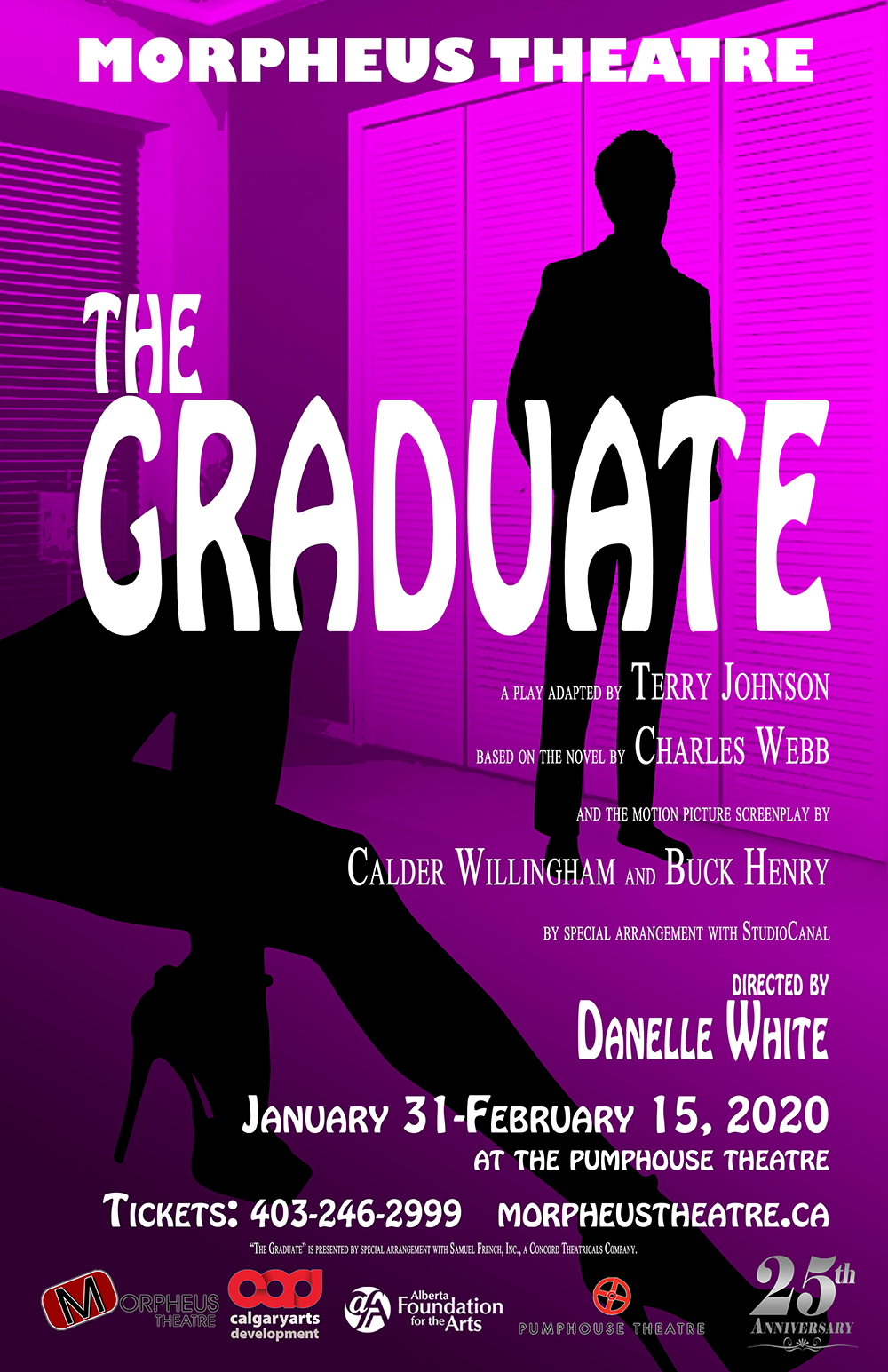 January 7, 9, 12 – AUDITIONS for THE PIRATES OF PENZANCE – Strike up the band for one of Gilbert and Sullivan's most beloved operettas! Jam-packed with sentimental, swashbuckling pirates, a completely dotty Major General and a bumbling bunch of hopeless but hilarious policemen, what could possibly go wrong?  To add to the topsy-turvy nature of G&S, Morpheus will be flipping the genders of all your favourite characters.
January 10 – AUDITIONS for VOICES IN OUR HEAD – Morpheus Theatre presents our newest program, our Youth Chorus for ages 16 – 24!  For more information click HERE
January 25 –The Audition with Mark Bellamy – SOLD OUT- With each new year comes another audition season and actors begin the daunting task of 'putting themselves out there'. You may work diligently to prepare, but could you be missing out on opportunities that happen inside the audition room? Are you making strategic choices when deciding what material to bring into a general audition? Have you ever wished you could read the director's mind to know what they are looking for? Well this could be your chance!
January 31 – Deadline for Submitting to Direct a show for 2020-2021. Details HERE
JANUARY 31 – FEBRUARY 15 – THE GRADUATE  – Benjamin Braddock is a confused young man. Upon graduation he finds himself adrift, uncertain about his future, disconnected from his purpose, and increasingly alienated from the  "plastic" world of his parents. Fighting panic and boredom, he is deeply conflicted but ultimately willing when Mrs. Robinson, the unhappily married, alcoholic, and dangerously charismatic wife of his father's business partner, tempts him into an affair. Buy tickets HERE
February 29 – The Pirates of Penzance revolves around the protagonist being born on Feb 29th!  Avoid any paradoxes and watch for details as Morpheus celebrates Frederic's/Frederique's birthday.
May 1 – 16 – THE PIRATES OF PENZANCE – FEATURING GENDER FLIPPED CAST! Frederique, Able, a Pirate Queen and Matronly Major General Stanley.  Join us for a fun and unique take on a fan favorite! Buy tickets HERE
May 4 – G&S JR JUNIOR performance at the Pumphouse Theatre
May 5 – G&S JR SENIOR performance at the Pumphouse Theatre
---
WORKSHOPS – A full season of awesome workshops is in the works! Information HERE
SPACE RENTAL – Morpheus is proud to offer a variety of arts spaces at reasonable rates.  More information HERE!