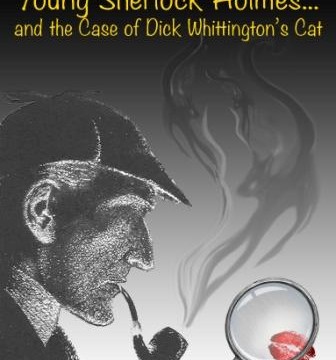 Morpheus Theatre is pleased to announce the cast of our 20th season pantomime – Young Sherlock Holmes and the case of Dick Whittington's Cat.
Dick Whittington – Jemma Robinson
Thomas the Cat – Michael Chiem
Marigold – Thea Allan
Baron Landscape – Tim Elliott
Dame Maisie Luvaduck – Mike Johnson
King Bubonic III – Ryan Patterson
Brat – Suzanne Berg
Drat – Heather Berg
Young Sherlock Holmes – Riley Galarneau
Velma Whitsun – Vicki Trask
Captain Roger Albatross – David Young
Queen Lompebom – Jane Phillips
Mrs. Whittington / Spoon – Nicola Payton
Chorus – Matthew Baxter, Max Gilchrist, Taylor Guterson, Bill Ouellet
Thank you to everyone who came out for the auditions.  We are still in need of 3 to 5 individuals for the chorus. If you know someone who might be interested please contact us at.
https://www.morpheustheatre.ca/morph_wp/wp-content/uploads/2014/04/Sherlock.jpg
435
336
Sean
https://www.morpheustheatre.ca/morph_wp/wp-content/uploads/2013/09/MorpheusTheatre_logo.png
Sean
2014-09-14 21:45:50
2014-09-14 21:45:50
Cast of Young Sherlock Holmes announced