As we approach the end of the dog days of summer, and look forward to a brand new theatre season, we would like to thank all of you – patrons, volunteers, and supporters – for engaging with us in our shared passion of creating Shows Worth Seeing.  We know your time is valuable, and we thank you for sharing it with us.
We would like to congratulate all recipients & nominees of this year's Cat Awards! The community came out to celebrate in red and white style the dedication and passion of all community theatre volunteers on August 26 at the Rozsa Centre. Morpheus was pleased to present Volunteer Awards to Carol Dann and Ginette Simonot for their exceptional contributions to our company for this past year. Also, special Congratulations goes to Jennifer LeBlanc and Stephen Gomori who all received awards in their categories! See the complete list of recipients HERE.
---
UPCOMING EVENTS!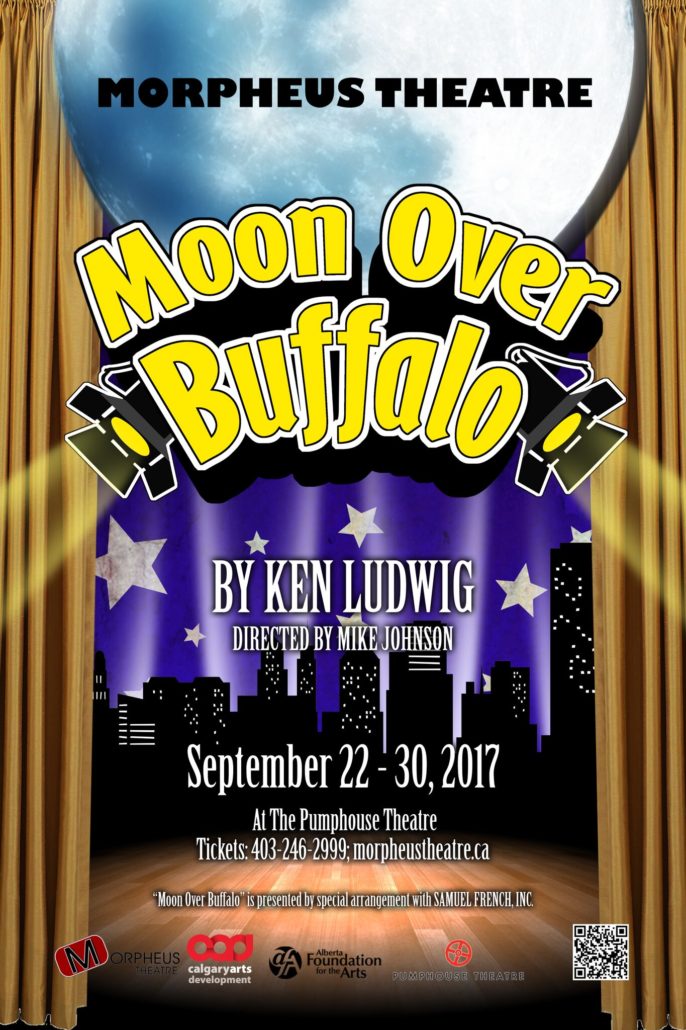 Sept 6, 7, 9 – AUDITIONS for BEAUTY AND THE BEAST  – Calling all performing artists!  Are you looking for a fun filled, magically musical project to get you through the dark days of fall?  Well look no further!  Morpheus Theatre is pleased to announce auditions for our family friendly holiday season panto!
Sept 8, 9, 10 – Morpheus Annual Booksale Fundraiser  – Join us for a huge selection of books at very affordable prices! *Note: NEW LOCATION
Sept 11, 7:00 pm –Annual General Meeting  for Morpheus Theatre (at the Morpheus Rehearsal Centre)
Sept 10, 7:00 pm – G&S Singers Resumes – Join our non-audition chorus for laughter, patter and music!
SEPTEMBER 22 – 30 – MOON OVER BUFFALO – "Moon Over Buffalo packs more comic genius onto the stage than anything in recent memory!" USA Today Don't miss our hilarious Fall Farce! Buy tickets HERE!
Oct 14 – G&S JR Theatre School Begins! We still have ONE spot available for the 13-17 class!
---
AUDITIONS –  A Little Murder Never Hurt Anybody Coming soon! 
SEASON TICKETS are still on sale, Information on our shows & packages HERE
CASINO SUCCESS!  Thank you to everyone who came out to volunteer for our Casino fundraiser Aug 17 & 18!
WORKSHOPS – A full season of awesome workshops is in the works! Information coming soon!
https://www.morpheustheatre.ca/morph_wp/wp-content/uploads/2013/09/MorpheusTheatre_logo.png
116
340
Ginette
https://www.morpheustheatre.ca/morph_wp/wp-content/uploads/2013/09/MorpheusTheatre_logo.png
Ginette
2017-08-29 14:26:31
2017-08-29 14:26:31
Awards, Auditions and Booksales... Oh My!