December is right around the corner, and at this point in the year, most companies have a show under their belts, and the theatre season is well under way! Between G&S JR, Workshops, Auditions and Performances, we have plenty going on at Morpheus these days!  Don't forget that Gift Certificates make a great holiday gift!
Have you Heard? 
Morpheus Theatre is seeking experienced and passionate directors for our 2018/2019 season!  Details HERE
Applicants are asked to submit a letter of interest and a resume with related theatre experience/background to info@morpheustheatre.ca. Applicants do not need to submit for a specific show.
---
We also invite the community to make proposals for shows to be produced during our 2018/2019 season.
We are looking for WELL-KNOWN SHOWS with HIGH AUDIENCE POTENTIAL that fall within our four show categories.  Ideally, the shows will appeal to a wide family audience (primarily 12 and up, although under 18 is not the target audience).
Please email letters of interest by December 31, 2017 to Sean Anderson, Artistic Director, Morpheus Theatre at info@morpheustheatre.ca
---
UPCOMING EVENTS!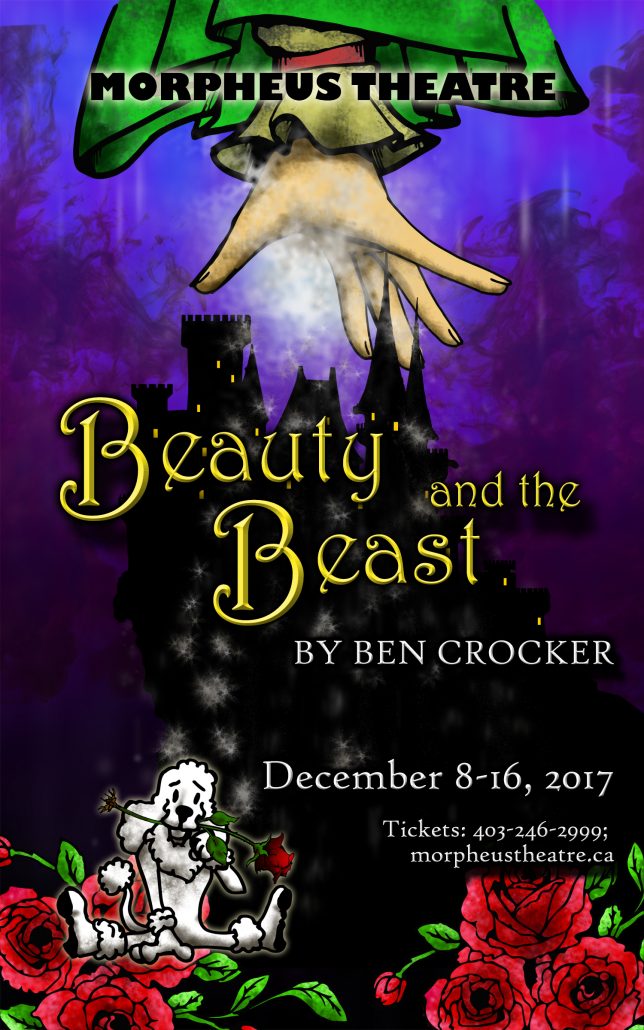 DECEMBER 8 – 16 – BEAUTY AND THE BEAST – The classic fairy tale re-imagined for this year's Family-Friendly Holiday Panto! Buy tickets HERE!
December 9 – Suzuki Technique Workshop –  This method builds awareness of the body, allowing the actor to commit more fully to the physical and emotional requirements of acting.

December 16 – Last day of G&S JR Theatre School before holidays!
December 31 – Deadline for Submitting to Direct a show for 2018-2019.  Click HERE for details.
January 7 –  G&S Singers resumes – Join our non-audition chorus for laughter, patter and music!  Click on the link for an update on the Singers!
January 13 – G&S JR Theatre School RESUMES
January TBA – AUDITIONS for HMS PINAFORE – Keep your eyes peeled and your voice tuned!  We'll be announcing audition dates very soon! Rehearsals will be Sun, Tues, Thur starting Jan 21. Join us for this fun classic tale of sailors and star-crossed lovers! Directed by Sean Anderson, Music Direction by Carey Unger, Choreography by Gad Ittay Gijon
JANUARY 26 – FEBRUARY 10 – A LITTLE MURDER NEVER HURT ANYBODY – Thank you to everyone who auditioned! Check out the cast HERE
---
SEASON TICKETS are still on sale, information on our shows & packages HERE
CAT NOMINATIONS –  Nominations are always open! Visit the webpage HERE
WORKSHOPS – Our new Theatre Administrator, Iam Coulter, is preparing an exciting season of workshops! Check for updates HERE