The Morpheus Rehearsal Centre is buzzing with activity!  Several Deadlines are coming at the end of the month – be sure to read on for more info!
Morpheus Theatre is partnering with our friends at the Parkdale Community Centre & Parkdale Nifty Fifties for a Stampede Breakfast for the first time ever!  This event will be in lieu of our normal Volunteer BBQ, and we will have a booth set up to answer all your questions about our upcoming season, sell season tickets and even pass out Volunteer Memorabilia from this past season.  All Morpheus Volunteers, Patrons & Supporters are welcome!
Volunteers still needed for the event – Click HERE to sign up
Rumors by Neil Simon
Treasure Island a pantomime by Ben Crocker
Calendar Girls by Tim Firth
The Yeomen of the Guard by Gilbert & Sullivan
Rodgers & Hammerstein's Cinderella (Co-Production with Untold Stories Theatre)
UPCOMING EVENTS!
---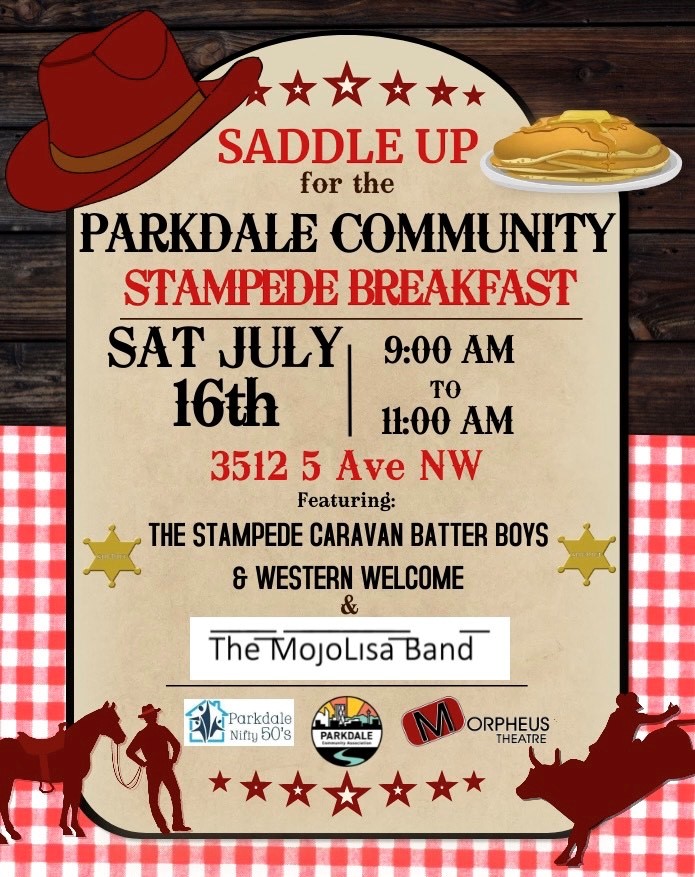 June 30 – Deadline for Submissions for CAT Awards Nominations. Visit www.calgary-acts.com to nominate our volunteers from the past 2 years!
June 30 – Deadline for Early Bird Rates for Season Tickets. Details HERE
July 1 – G&S JR Registration open to new students! Click HERE
July 16 – Parkdale Community Stampede Breakfast – to volunteer, click HERE
July – Auditions for Rumors (Will be announced soon!)
Aug – CAT Awards Gala
Oct 7 – 15 – RUMORS by Neil Simon
---
2022 CAT Awards
If you saw a great performance these past 2 years, we encourage you to nominate an artist to recognize their work.  (That includes off-stage production artists as well!) Click on the title below to view the names of the artists involved.
Murder, If You Will, A Christmas Carol – A Radio Play, Resort to Murder, Trial by Jury, No Sex Please – We're British, MTI's All Together Now!, Robin Hood and His Merry Men, Goodnight Desdemona, Good Morning Juliet, The Wind in the Willows, The Pirates of Penzance
G&S Junior Theatre School
Registration is OPEN for returning students (if you did not receive an email, please contact us), and New Student Registrations begin July 1st!  This year we are doing a G&S JR first – The Yeomen of the Guard!
Seeking Production Team Volunteers
Positions include: Musical Director, Stage Manager, Assistant Stage Manager, Properties & Set Decoration, Costume Designer & builder, Hair & Makeup, Lighting Designer, Lighting Hang Crew, Sound Designer, Running Crew
If you are interested, please send an email to info@morpheustheatre.ca by August 13. Please indicate which role(s) and show(s) you are interested in.  If you have not worked with Morpheus Theatre before, please provide a list of your related experience.
*If you do not have pertinent experience, ask about our Mentorship Opportunities!