Happy New Year from all of us at Morpheus!  Make sure to keep in touch!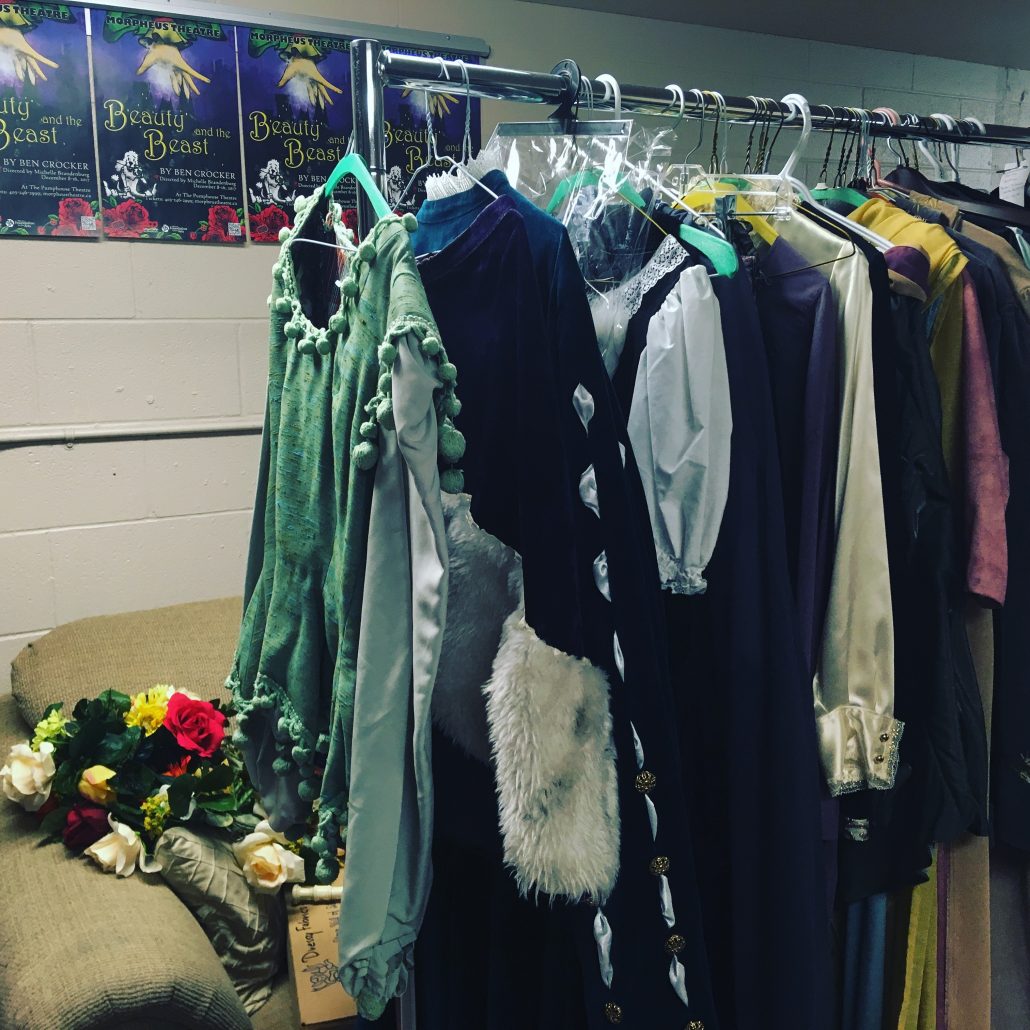 Follow us on Instagram @morpheustheatreyyc, find us on Facebook, and tweet us at @MorpheusTheatre. Or, visit us at the Morpheus Rehearsal Centre, where we are excited to be making improvements in our Boardroom and Volunteer Lounge.  Come check it out!

Have you Heard? 
Morpheus Theatre is seeking experienced and passionate directors for our 2018/2019 season!  Details HERE
Applicants are asked to submit a letter of interest and a resume with related theatre experience/background to info@morpheustheatre.ca. Applicants do not need to submit for a specific show.
We also invite the community to make proposals for shows to be produced during our 2018/2019 season.
We are looking for WELL-KNOWN SHOWS with HIGH AUDIENCE POTENTIAL that fall within our four show categories.  Ideally, the shows will appeal to a wide family audience (primarily 12 and up, although under 18 is not the target audience).
Please email letters of interest by January 31, 2018 to Sean Anderson, Artistic Director, Morpheus Theatre at info@morpheustheatre.ca
---
UPCOMING EVENTS!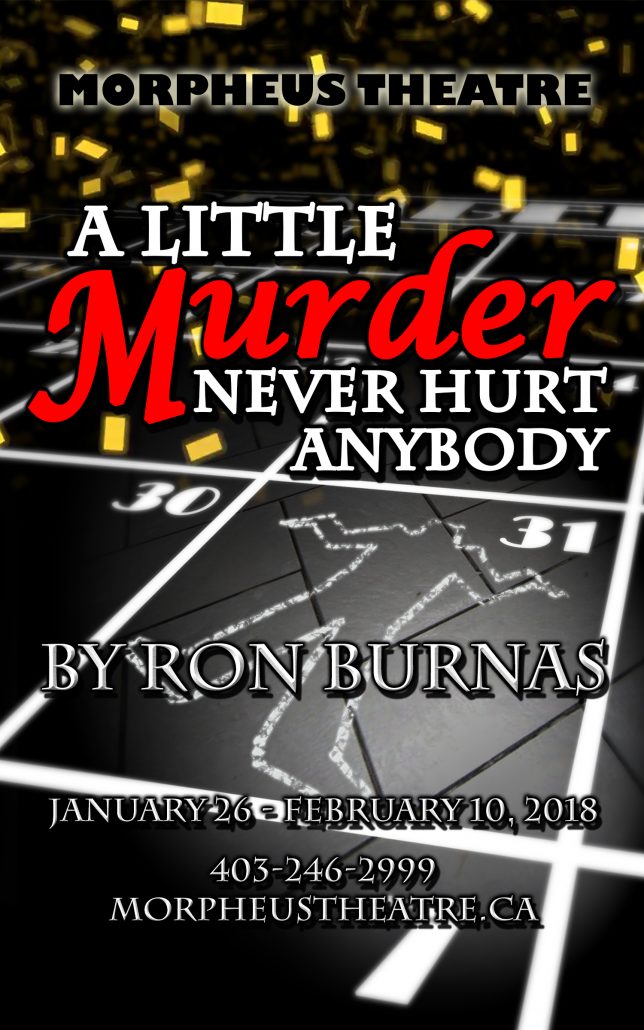 January 7 – G&S Singers resumes – Join our non-audition chorus for laughter, patter and music!  Click on the link for an update on the Singers!
January 13 – G&S JR Theatre School RESUMES
January 13, 16, 18 – AUDITIONS for HMS PINAFORE – Join us for this fun classic tale of sailors and star-crossed lovers! Directed by Sean Anderson, Music Direction by Carey Unger, Choreography by Gad Ittay Gijon
JANUARY 26 – FEBRUARY 10 – A LITTLE MURDER NEVER HURT ANYBODY – Join us for a new year full of comedy, mystery, marriage (maybe) and falling in love all over again! Buy tickets HERE!
January 31 – Deadline for Submitting to Direct a show for 2018-2019. Click HERE for details.
February 10 – Exploring Shakespeare: MACBETH with Iam Coulter Whether you are well versed in Shakespeare or a relative newcomer; an actor, director, or teacher; this workshop will encourage you to expand your understanding, deepen your personal connection, and activate your imagination. 

March 17 – Michael Chekhov: An Introduction to Inspired Acting with Josephine Christensen – Michael Chekhov developed an innovative approach to acting which is now gaining widespread recognition. His technique is primarily psychophysical and aims to heighten the actor's awareness of the transformative power of the imagination. 
April 21 – Character Development with Valarie Planche
April 27 – May 12 – HMS PINAFORE
May 7 – G&S JR JUNIOR performance
May 8 – G&S JR SENIOR performance
---
CAT NOMINATIONS –  Nominations are always open! Visit the webpage HERE
SPACE RENTAL – Morpheus is proud to offer a variety of arts spaces at reasonable rates.  More information here!
https://www.morpheustheatre.ca/morph_wp/wp-content/uploads/2018/01/Murder-FB-cover.jpg
315
851
Ginette
https://www.morpheustheatre.ca/morph_wp/wp-content/uploads/2013/09/MorpheusTheatre_logo.png
Ginette
2018-01-05 14:59:14
2018-01-09 13:52:48
Happy New Year from Morpheus Theatre!